Business & Commerical
Law Services
With more than 40 years legal experience, we act and advise on legal issues relating to a wide range of business and commercial law dealings.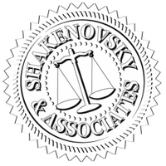 business & commercial law services
With some 40 years' legal experience, we act and advise on legal issues relating to a wide range of business and commercial law dealings.
Business and Commercial Law Services
Where required, we work closely with competent accountants in the areas of shareholders agreements, corporate structuring, tax, trusts and related issues to ensure appropriate legal and commercial structures are set up and used. It is essential to have the accountant on board to ensure that the intended structure is suited to our client's needs. Too often, accountants are left out of the transaction until it is too late. Contact us for guidance about your business and commercial law issues today.
Key areas of service include drafting, reviewing and advising on:
Commercial contracts

Commercial and Retail Leases

Credit applications including a personal guarantee of directors

Deeds of personal guarantee

Distribution agreements

Non-disclosure and confidentiality agreements

Partnership agreements

Purchase and sale of businesses

Purchase and sale of shares in companies

Shareholders agreements

Sale of businesses
Commercial and Civil Litigation Services
Commercial and civil litigation and dispute resolution is costly, stressful and comes without certainty. It is, therefore, it is important to us that our clients are guided competently and honestly through the litigation and dispute resolution process.
We distinguish ourselves in our ability to handle complex commercial disputes, applying sound legal, forensic, investigative and evidentiary skills to reach the best resolution for our clients in any circumstance, regardless of how difficult it may be.
We require to exercise a practical and commercial approach. As no lawyer can guarantee an outcome, it is of utmost importance that all the facts and circumstances are thoroughly examined before being advised of the prospects of your case. Although we are well experienced in litigating matters, we understand that it is it is not always in the best interests of our clients to pursue this avenue. As such, we will always consider any form of alternate dispute resolution, be it mediation, expert determination or negotiation, in developing the strategy best suited to our client's needs.
Further, we are connected with a wide variety of reputable and competent junior and senior barristers. When necessary, we brief the most appropriate specialist barristers for each specific case, with whom we work very closely. Review our team for more details about our experience.
Jurisdictions of Practice Include
Supreme Court

District Court

Local Court

Relevant Tribunals and Commissions
Level 4, Suite 401/191 Clarence St, Sydney NSW 2000, Australia
GPO Box 5432, Sydney, NSW 2001
Reach A Professional Lawyer Today